PDF Bank and Credit Card Statement Converters
Extract transactions from PDF files and convert to CSV, OFX, QBO, QFX, QIF format.
Need to do bookkeeping, but have transactions locked in PDF files?
Use PDF converters from ProperSoft and extract transactions from your PDF files into a format you can work with (CSV or Excel) or a format your accounting software can import (CSV, OFX, QBO, QFX, QIF).
QuickBooks imports QBO files, Xero imports CSV or OFX files, Quicken imports QFX or QIF files, NetSuite imports QIF files. If your accounting software is not listed here (please let us know at [https://support.propersoft.net]), it should import QIF or OFX or CSV files.
PDF2CSV converts PDF files to CSV or Excel format (supports QuickBooks Online, Xero, CSV Mint for Quicken for Mac and regular CSV or Excel file)
PDF2QBO converts PDF files to QBO (Web Connect) format ready to import into QuickBooks desktop, QuickBooks Online
PDF2QFX converts PDF to QFX (Web Connect) format to import into Quicken or other software supporting QFX import
PDF2OFX converts PDF files to OFX format to import into many accounting software packages like Xero, LessAccounting, Sage 50 or Sage One, Wave Accounting, YNAB, AceMoney, and others.
PDF2QIF converts PDF files to QIF format with different QIF targets like Quicken for PC, Quicken 2007 for Mac, NetSuite and other software importing QIF files
Try free
ProperSoft provides free trial (10 transactions limit on the output file) and free support before purchase for all converters, you can verify ALL transactions inside the converter before converting and create a sample file to import into your accounting software to verify before purchase the converter is working. On top of that, we offer 14 days money back guarantee should you experience any issues after purchase and we cannot resolve them for you.
We promise we won't spam, and you can unsubscribe whenever you like.
I was shocked and frustrated to discover that converting PDFs which I downloaded from my bank to CSV was so difficult. I was further in utter disbelief as to how many programs failed to do this. It seems like it should be straightforward and very simple. I almost gave up on this and entered a lot of data in manually, but when I finally tried *one more application* (PDF2CSV) I was delighted to discover what I had been looking for the whole time. A simple app which does this (seemingly) simple task -- and perfectly.

Benjamin Middleton (QC Document Controller), FT Services from G2Crowd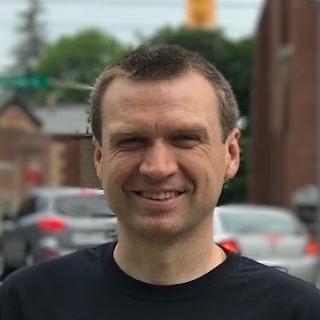 Hi, I'm Sergiy Tytarenko.
I write converters for transactional formats since 2008 and know about all issues and problems QuickBooks, Quicken, Xero and other accounting software have when it comes to importing your transactions.
I live in Whitby, Ontario, Canada since 2003 and originally from Ukraine.